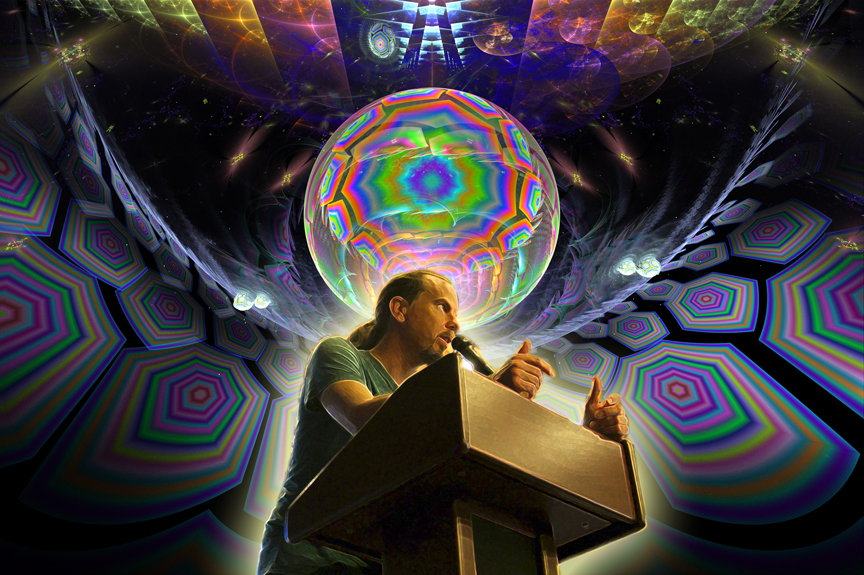 Greetings fellow Human Embodiments of THE ONE!
Welcome to my website. Here you can find out a bit about me, my books (both fiction and non-fiction), my nondual approach to entheogens, my art, music, podcasts, and events.
A few general comments:
WRITINGS: All of my books are available for purchase on Amazon, Kindle, iBookstore, etc. While there are Paypal links available here, I'd appreciate if non-US orders were placed at Amazon, etc., due to differences in shipping costs. If you would like to arrange bulk orders of my books for your venue or event, email me. If you would like any of my books, but for whatever reason cannot afford them, send me an email and we'll work it out. :)

INTERVIEWS: I have more interviews online than I can count. They are available via online magazines, websites, podcasts, YouTube channels, etc. Some are text, others audio, and some video. If you're interested, I'm sure you won't have any difficulty finding several . . .
I'm ALWAYS happy to give an interview in any format. Just reach out and we'll make it happen.
MUSIC AND ART USES: It's always gratifying when someone would like to use some of my art or music for their own creative purposes. I'm happy to work something out with you . . .
SKYPE CONSULTATIONS: If you would like to consult with me via Skype, I'm happy to arrange a time. I don't require payment for consultations, but donations to The Entheogenic Evolution Podcast are appreciated.
WHAT TO READ?: If you're new to my work, I generally suggest Being Human as a good place to start. If you're interested in learning about my personal experiences with entheogens and nonduality, my memoir, Being Infinite is where to look. If you're in need of some original psychedelic fiction, The Solandarian Game might be the one. For general advice on living in reality, God's Handbook for Operating Human Vehicles (see visionary art page).
NEXT UP: The 2017 EXPLORING PSYCHEDELICS Conference is returning to Ashland for it's fourth year on May 25th and 26th. Inspiring and informative talks, amazing visionary art, psychedelic community, and so much more. Visit www.exploring-psychedelics.org for more info.

NEW ESSAY, January 2017: "A Phenomenological Inventory of Psychedelic Visuals on MDMA"
Visit me on Facebook: