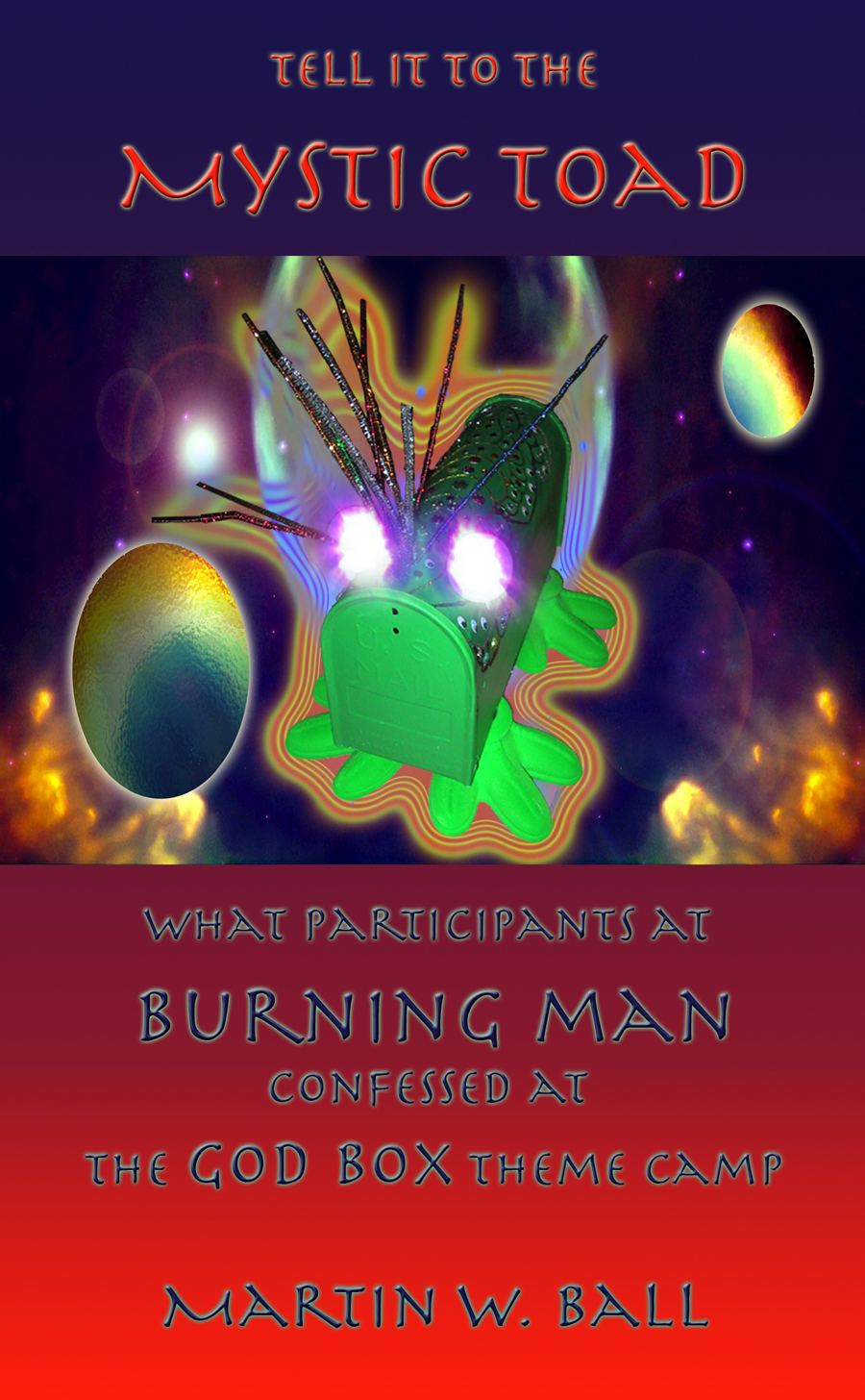 Tell it to the Mystic Toad:

What Participants Confessed

at the God Box Theme Camp
New, 2011!
From 2003 to 2009 I ran the God Box theme camp at Burning Man. As part of the process to open the God Box and see what was inside, all supplicants had to write in the Book of Confessions. This entertaining book chronicles the creation of the God Box and shares selected anonymous confessions. At times humorous, poignant, heartfelt and absurd, these short, intimate statements reveal the diversity of Burners as well as reflects the universal self that informs all of our uniqueness. Sure to entertain, this book is a must-have for anyone who's been to Burning Man, and an even greater must-have for anyone who hasn't!
Paperback: $14.80, plus shipping, PDF ebook: $7.99