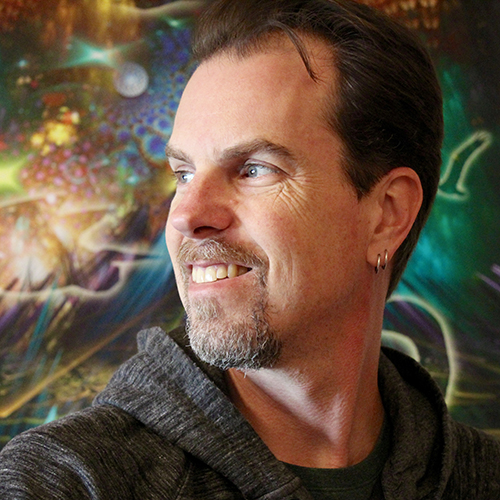 Greetings fellow Human Embodiments of THE ONE!

Welcome to my website. Here you can find out a bit about me, my books (both fiction and non-fiction), my nondual approach to entheogens, my art, music, podcasts, consultation services, and events.
Though I'm still in recovery from my personal health crisis, I'm once again available for personal Skype sessions offering Nondual Entheogenic Integration coaching and consultations. While I formerly did this for free, I've decided to make myself available on a fee basis as follows: 30 minutes, $65-80; 60 minutes, $100-130; 90 minutes, $150-180. If you'd like to schedule a session, please send me an email here and I'll be in touch about times and payment. Also, I'm not available for lengthy email exchanges of Q&A. For those with abundant questions, please arrange a Skype session.

Some general comments:

WRITINGS: All of my books are available for purchase on Amazon, Kindle, iBookstore, etc. If you would like to arrange bulk orders of my books for your venue or event, email me. If you would like any of my books, but for whatever reason cannot afford them, send me an email and we'll work it out. :)

AMAZON AUTHOR PAGE: You can find all of my print, ebooks, and audiobooks at my Amazon Author Page

BECOMING A PATRON: Sign up as a Patron at my Patreon Page and receive special discounts on services, exclusive content, gifts, and more at Patreon.com/MartinWBall. Patreon has added a new feature of a "shop," and now my books are available for direct purchase as PDFs at my Patreon page. As many of my books contain my original art, this is a great way to get a copy with full color images.

INTERVIEWS: I have more interviews online than I can count. They are available via online magazines, websites, podcasts, YouTube channels, etc. Some are text, others audio, and some video. If you're interested, I'm sure you won't have any difficulty finding several . . .

MUSIC AND ART USES: It's always gratifying when someone would like to use some of my art or music for their own creative purposes. I'm happy to work something out with you . . .

WHAT TO READ?: If you're new to my work, I generally suggest Being Human as a good place to start. My most popular book, Entheogenic Liberation is an expansion of the ideas first introduced in Being Human and is for serious self-liberators and is the most comprehensive book ever written about 5-MeO-DMT and nonduality. If you're interested in learning about my personal experiences with entheogens and nonduality, my memoir, Being Infinite is where to look. If you're in need of some original psychedelic fiction, The Solandarian Game might be the one. For general advice on living in reality, God's Handbook for Operating Human Vehicles (see art books).

PUBLISHING UPDATE: Now available as audiobooks at Audible.com, Amazon, and the iBookstore: Faciliating 5-MeO-DMT, Being Human, Being Infinite, Entheogenic Liberation, Speaking of the Nondual, God's Handbook, The Solandarian Game, Beyond Azara, Orobai's Vision,The Fate of Miraanni, and The Entheological Paradigm, 2021 Edition. To sample chapters from my audiobooks, use the player below for streaming or free download:


Below - a promo video for my most popular book, Entheogenic Liberation