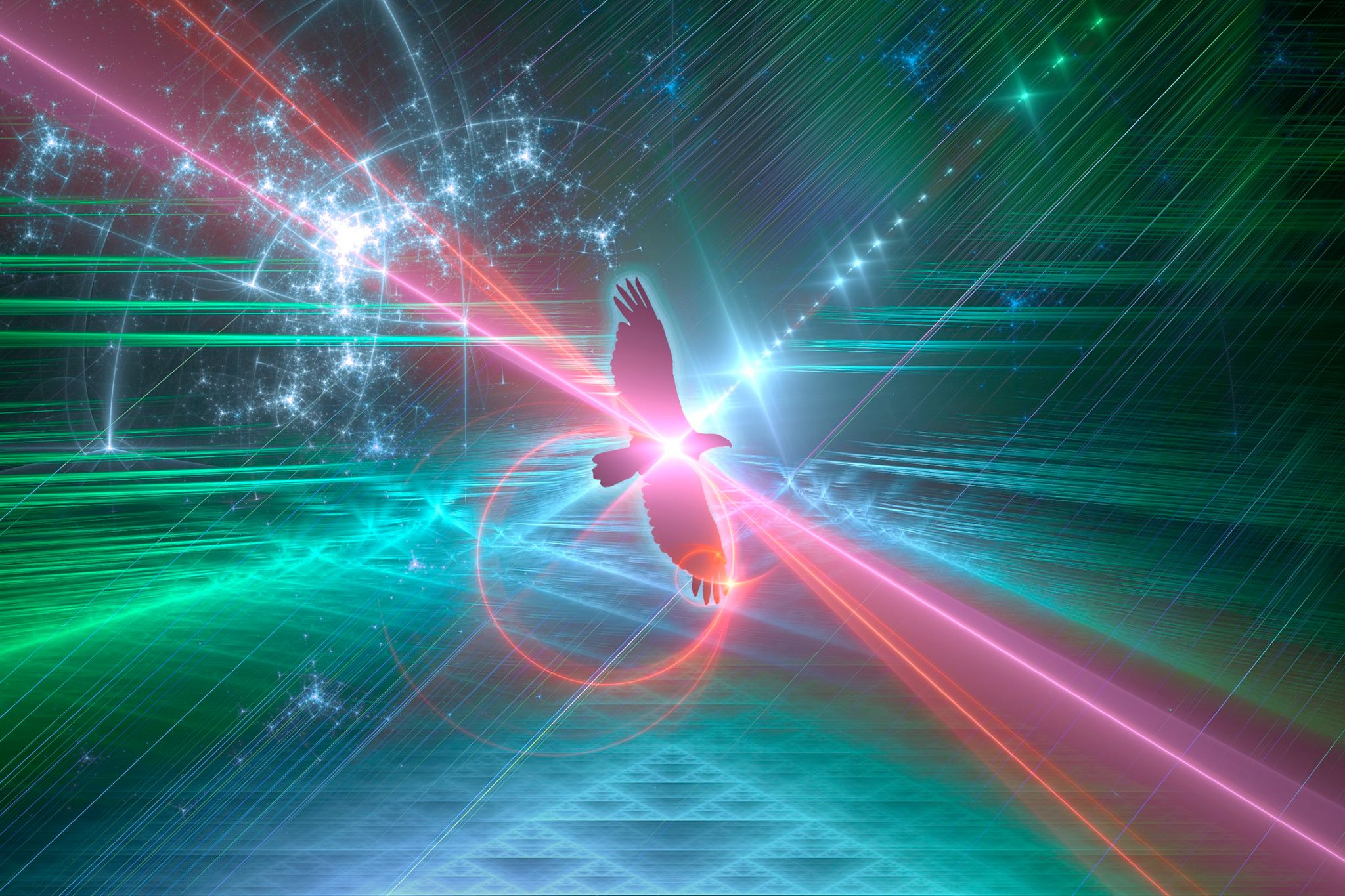 I've been making art since I was a small child, often combining themes of nature, animals, birds, and outer space. Today I mostly work in digital media with fractal flames, photography, and geometry, though I still occasionally draw. I use my art for book and CD covers, music videos, etc. I regularly show art in Southern Oregon at galleries and local festivals. My art has been used by other musicians for CD covers, online releases, and by podcasters, bloggers, and The Spirit Plant Medicine Conference in Vancouver, Canada for promotional materials. I have been a featured artist and visionary art curator at Peace Village Festival, Inlakesh, and Exploring Psychedelics, and have shown at Mystic Rising, Burning Man, The Cosmic Mass, Galactic Mermaid Ball, Pranafest, and many other events. My art is also featured in the award-winning book, Feminine Mysticism in Art, edited by Victoria Christian.

To view my full galleries of art, visit "The Fractal Imagination" at: www.fractalimagination.com

Clothing and other products are available with my art at my store at
FractalImagination.Rageon.com
On this page, you'll find some of my full-color books that feature my original fractal art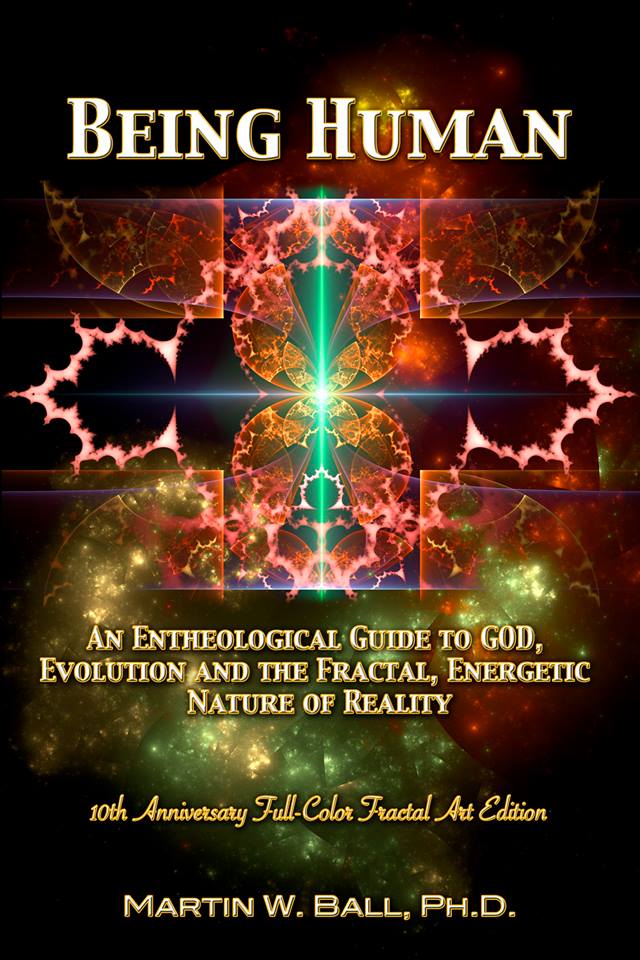 Being Human: An Entheological Guide to God, Evolution, and the Fractal Energetic Nature of Reality (2019) - 10th Anniversary Full-Color Fractal Art Edition

To celebrate the tenth year of this ground-breaking book's publication, I've put together this full-color fractal art edition, and also updated the cover.

Being Human has long been one of my most popular books and this new edition features over 30 stunning original pieces of fractal art as well as some of my photography. It's perfect as a gift or as a collector's edition.

Now available in paperback and ebook at Amazon and Kindle. Also available as an audiobook at Audible.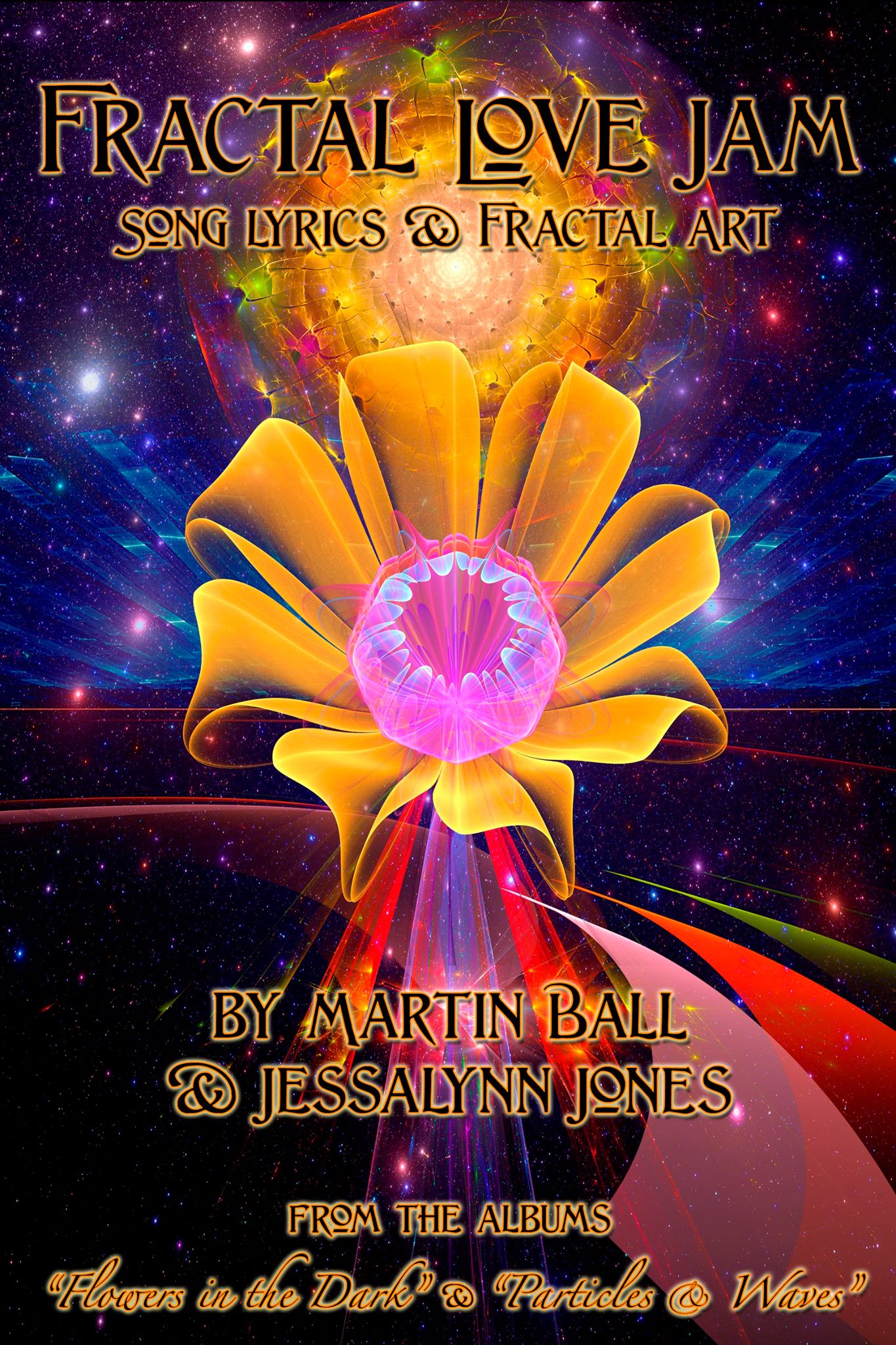 Fractal Love Jam Song Lyrics and Fractal Art


Being Human This small book combines the lyrics from the albums "Flowers in the Dark" and "Particles & Waves" from my music project with my wife, Jessalynn Jones, where we go by the name of Fractal Love Jam. Features 50 full-color pieces of stunning original fractal art to accompany the song lyrics that flow through themes of nonduality, awakening, truth, love, and the human heart.

For the album from which the lyrics are taken, please use the music tab at the top of the page.

Available in paperback at Amazon.



Speaking of the Nondual: Mystical Poetry and Fractal Art


This paperback book of nondual poetry and fractal art is also available as a video on Youtube and as an audiobook on Audible with spoken word and ambient music. The paperback contains 29 pieces of full-color fractal art.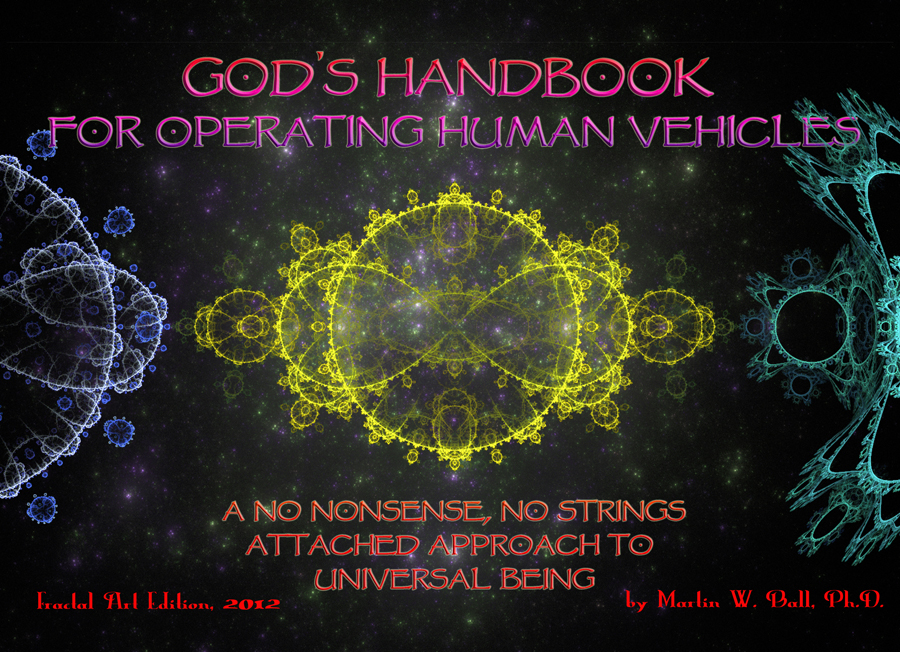 God's Handbook for Operating Human Vehicles: A no nonsense, no strings attached approach to Universal Being


This was my first book of fractal art, combined with a somewhat tongue-in-cheek, somewhat serious "handbook" written for how to navigate individualized, embodied being, while maintaining awareness of the unified, nondual nature of reality. Features 30 pieces of full-color fractal art.

Available in paperback at Amazon and audiobook at Audible.